David Bowie predicted Kanye West?
9:03:00 AM
Okay , damn, most of the people that see this probably won't even think about clicking. But for the ones interested in this post for one reason or another, hi darlings, how are you?
Today, we are diving into conspiracy theories. Specifically, a David Bowie one, regarding Kanye West, and more. Honestly , I haven't seen anyone from the people I follow & read consistently to write about conspiracy theories, so idek if anyone would be interested in them, but.. I freaking love conspiracy theories and I think some might pan out to be true , and some actually have, i think. So, I guess I'll start with the post right now, and I'll see you at the end. And also, I want to point out that this is only a conspiracy, I don't in any way shape or form state it to be true. And also, I respect both David and Kanye.
I didn't know how to start this post, but something interesting popped up in my mind and on my screen. Have a look at this video.
Okay, so he is talking about a lot of interesting topics in this interview. First of all, I have to point out that the interviewer is asking some pretty good questions, and I freaking love that. But then, David starts talking about the internet. How he sees it as something potentially rebellious and in his perspective he likes the demystification between the artist and the audience, which ultimately would bring them closer. I probably would ramble too much if i start talking about this,but David Bowie ultimately predicted the power of the internet and how it would effect me and you.
And now, let's start with the start of the theory, or what sparked fans into "putting pieces together" and, well connecting David Bowie with Kanye West.
What do you notice in this picture, that people that don't know about David and his music would notice, in this exact moment?
note that this is actually an album cover from The Rise and Fall of Ziggy Stardust and the Spiders from Mars
Ah yes, the obvious sign above Ziggy's head that says K. West. It's gotten fans to connect the dots ever since. Well, I looked up what the K. West sign stands for, and it's a fur store in London.. Maybe it's a coincidence... Or maybe not. Fun fact, on the same spot where the K.West sign was, at 23 Heddon Street there is a plaque in honor of Ziggy Stardust. Cool, a fictional character/alter ego is more successful than most of us.
This is from an exhibition that celebrates Bowie's impact with his posters and it's also displaying the original K.West sign.
If you thought that the K.West sign is the only thing that connects them , think again. A song in the album, called Five years. The song is a very clear warning of the end of the world. It says "we" as in humanity, have only five years left. It's basically predicting the apocalypse. Well, five years and two days after the album came out, Kanye was born.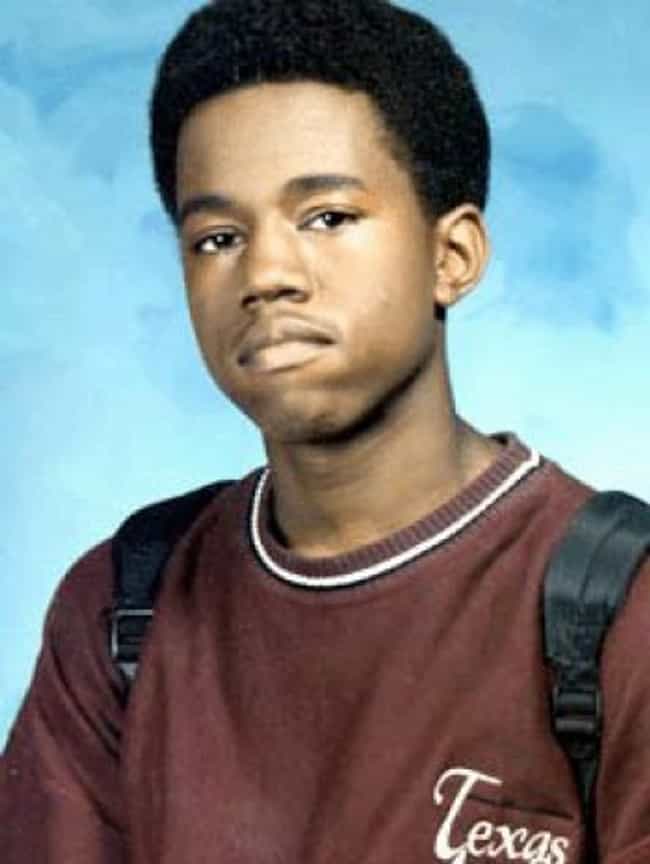 Next connection is "Blackstar".
Well, all I have to say is listen to this.
Somebody else took his place, and bravely cried
(I'm a blackstar, I'm a blackstar)
this is actually from the song, and well... Did Kanye bravely cry, and take over? Is he Ziggy's Starman?
Also, three days before Bowie's death, Sia previewed her new song "Reaper", which is coincidentially co-written and co-produced by Kanye West.
Oh, you still aren't even thinking about it?
Take a look at this.
Look at the third tracks of both "Blackstar" and "Yeezus". Lazarus is a biblical character that Christ ressurects. Well, Kanye's third track is titled "I Am A God" Unironically.
Whoa, this post was very interesting to write. I truly am interested in these kinds of "connecting the dots" and finding meaning, which we all ultimately do, don't we? But, I want to know if you're interested in them as well. What do you think of this? Do you think it's believable or not?
Waiting for feedback in the comments if anyone is interested, lol.